In ALA beverage plant we produce carbonated
soft drinks and natural drinking water .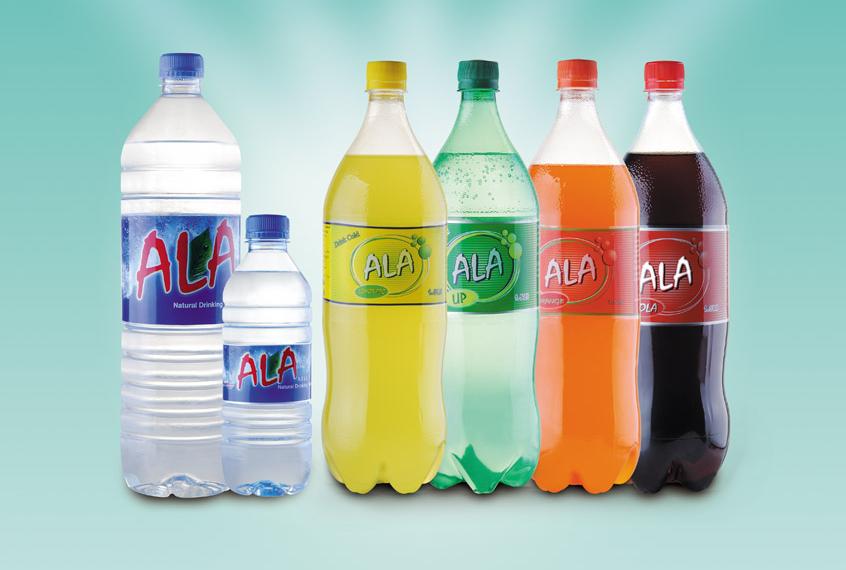 In ALA beverage plant we produce carbonated
soft drinks and natural drinking water .


The headquarter is based in Sulaimanya in Darband Bazyan district on 52500 m2 area . The project started on august, 2004 and and started the production of each food grade CO2 and carbonated soft drink
on may , 2005 ,while a new line for natural drinking water has installed and started production on May 2007 ,Our products are now available over the cities of kurdistan region and other iraqi cities as in Bagdad , Diala , Nainawa , Tikrit, Najaf , Karbala ... etc

* Wrapping and shrinking bottles and regular and compact packs with the production rate of 14500 b/h for drinking water line and 7000 b/h for soft drinks

* ALA laboratory makes is possible to a carry out a whole series of tests in order to ensure that the product quality meets customer desire the most frequently used tests are bacteriology, CO2 content CO2 purity , Brix , Acid , density , Ph ,TDS , TH ,water connectivity , dissolved oxygen ozone content , MEA ( Mono Ethanol amine )

* Syrup room mono block to prepare 6000 liters per hour of beverage for soft drinks , Here where the white syrup is getting pasteurized filtered and mixed with other raw materials to ensure the right procedure for standard preparation . The unit is manufactured in Italy according to Europe standard and is completely made from grade stainless steel .

* ALA plant is constructed on a big lake of underground water , From the deeps of rich aquifers ALA gets its drinking water . A series of water treatment devices through diffrent procedures use to give the best results for each products , drinking water and soft drinks . According to the water analysis in local and outside laboratories we designed our treatment system using different kinds with with different sizes of filteration from 50 microns to 0.35 microns , And the major supports for the treatment system in our plant are reverse osmosis ( RO )system and Ozone generator device as well as ultra violet devices in diffrent stages .

* For the production carbonated of soft drinks, ALA products food grade CO2 from it is own plant with the purity of %99.99 with the production rate of more than 120

* ALA bottles are designed shaped with Swiss precision .

* blow moulding machines for producing bottles for different sizes and different products : 330 ml soft drinks - 1.5 lit Soft drinks - 2.25 lit soft drinks - 0.5 lit drinking water 1.5 lit drinking water

* with prestigious Italian beverage technology , the Automatic filling machine mono block , produces more than 12000 b/h for still water and more than 3000 b/h for soft drinks .

* ALA products touch the customers not only through its good quality inside the bottles but also in the way we show the outside through attractive labeling and labels design .German manufactured labeler machine has proved its own efficiency for this mission .
Rekalm